FOR SALE: KING BED - Mattress in excellent condition. Bases (2) link together - a little scratched up by cat!! $200ono. Phone/ Text Barry 027 204 8008.
FOR SALE: 3MM HOLE PUNCH machine. Manual operation. Ex-print shop equipment. Suit crafter. $40ono. Phone Tairua Print 864 8170.
FOR SALE: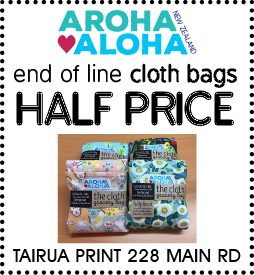 FREE: WETSUITS (2) - kids size 5 and kids size 9-10. These have been passed around the community for some time!! It's time for us to pass them on too! Phone Keri 864 8170.